New York Times Portraits of Grief
Coming Around to Sports
Daniel L. Maher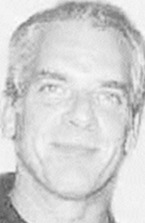 Daniel L. Maher was a reluctant sportsman. Not for him were the sweating and grunting and locker-room camaraderie. Then along came his sons.
Daniel Jr., now 24, and Joseph, now 20, were not ones to shy away from athletic endeavors. But they also wanted their father alongside them. So Mr. Maher, a 50-year-old executive at Marsh & McLennan, gradually became an avid sports fan and a participant.
There were his sons' 3 a.m. hockey practices. There were the football games and golf matches and fishing trips. But perhaps most memorable were the hunting trips in the woods near Hamilton, N.J., where the family lived.
"They would try and get something, but they never did," Mr. Maher's wife, Kathy, said with a laugh. (He had an easier time catching her. They met more than 25 years ago in a Queens diner, where she served him grilled-cheese sandwiches.)
Mr. Maher had triple-bypass heart surgery two years ago, but he stayed as active as ever with his family. For their 25th anniversary, Mr. Maher took his wife to Aruba. The family spent a weekend in August water-skiing and fishing at a lake in upstate New York. They even began looking for their own lakeside home.
Around two weeks ago, Mr. Maher's sons went hunting and killed a deer with a bow and arrow. It was their first one ever.

9/11: The Reckoning