New York Times Portraits of Grief
POWER AND GRACE ON THE RINK
John McAvoy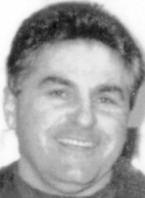 John McAvoy, a firefighter assigned to Ladder Company 3 in Manhattan, did not hesitate to speak his mind -- even when it made him sound opinionated. But his wife and two brothers have even more to say than he did.
Paula McAvoy remembers her handsome husband as a figure of power and grace on the rink. Mr. McAvoy, 47, coached hockey teams on Staten Island, where he lived with her, their children Kate and Kevin, and the family dog, Zoo. Mrs. McAvoy had to drag him onto the dance floor. "And yet he skated beautifully," she said.
Michael McAvoy, the youngest McAvoy brother, said Mr. McAvoy "never gave up on me when there were times I gave up on myself." George McAvoy, the oldest one, recalled that the "incredibly protective" John, out on a jog, once pulled two elderly people out of a burning house, went back for their cat, then continued on his run.

9/11: The Reckoning