New York Times Portraits of Grief
INFORMALITY SUITED HIM
Kaaria Mbaya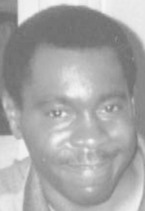 When Kaaria Mbaya was a young boy in Kenya, he threw a stone at his housekeeper's cat, breaking its leg. He was so pained by what he had done that he walked nearly three miles, with the wounded cat in his arms, to a veterinary clinic that is part of the University of Nairobi. He got the cat admitted using the name of his mother, a biochemistry professor at the university. She was confounded when she received a medical bill for a cat.
Mr. Mbaya's mother, Vertistine Mbaya, had looked forward to seeing her shy, compassionate son next summer, when he was to visit Kenya. He was raised there, where his father was a member of Kenya's first Parliament after the country became independent of British rule. His mother is American.
At 38, he was a computer analyst at Cantor Fitzgerald in 1 World Trade, a job that suited him. It was informal. And Mr. Mbaya, who lived in Edison, N.J., did not like to dress up.

9/11: The Reckoning