New York Times Portraits of Grief
Capturing Cat in Words
Catherine Fairfax MacRae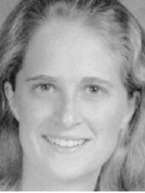 The question, at last, is put to Andrew Caspersen: Did your girlfriend have any flaws?
Long pause.
Catherine Fairfax MacRae, granddaughter of a founding partner of the law firm LeBoeuf, Lamb, Greene & MacRae, won the math prize at the Brearley School, was editor of its newspaper, and was a ferocious field hockey player. At Princeton she made varsity squash and graduated magna cum laude in economics, with concentrations in math and finance. She never pulled an all-nighter and usually finished her work a week ahead, said Channing Barnett, a friend.
Cat was never late and expected the same when you met her for dinner. She was inexhaustibly thoughtful, always checking in, sending small gifts, and fretting that she was not being a good enough friend, seemingly to hundreds. She was beautiful and funny and charmingly self-deprecating and talked on the phone to her mother at least three times a day.
People always wanted her at their parties.
She was 23, and a stock analyst at Fred Alger Management on the 93rd floor of 1 World Trade Center.
Mr. Caspersen?
"She was not great with driving directions and we'd get lost quite often," conceded Mr. Caspersen, a Harvard law student. "But that was a bonus. It allowed us to spend more time together."

9/11: The Reckoning