New York Times Portraits of Grief
THE SURPRISE PARTY
John F. Iskyan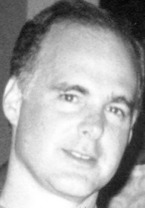 John F. Iskyan got up regularly at 5 a.m., rode the train in from Wilton, Conn., and was at his desk in the World Trade Center by 7 a.m. He would return home at 7 or 8 p.m. "Everything John did, he researched it, he studied it, he looked hard at it," Bob Keeling, a brother-in-law, said yesterday. "He didn't want to do it half-baked."
John Iskyan was competitive and loyal, Mr. Keeling said. He played high school lacrosse in Manhasset and became an avid skiier and hiker at St. Michael's College in Colchester, Vt. He joined Cantor Fitzgerald out of college and worked his way up to partner. After the 1993 trade center bombing, Mr. Keeling said, John disliked the building. But he would not leave the firm.
On the Saturday before last, he held a surprise 40th birthday party for his wife, Margaret, at the Old Town Hall in Wilton, with about 50 friends and family members, a two-piece band and a lot to eat. He had started planning the party a year ago, Mr. Keeling said. Even the Iskyans' children, Peter, 12, and Carolynn, 9, kept the secret.
"It was a great night," Mr. Keeling said. "John had done such a beautiful job. And it thrilled his wife."

9/11: The Reckoning