New York Times Portraits of Grief
GOOD TIMES AT THE DEW DROP
Tamitha Freeman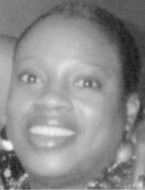 Her mother's generation, 11 siblings in all, some in East New York and some in North Carolina, gather each Friday night in somebody's living room to rehash the ups and downs of the week. So 35- year-old Tamitha Freeman and her cousins replicated the ritual, tweaking it for their age group by meeting weekly at the Dew Drop Inn in Greenwich Village, convenient to their downtown jobs and their Brooklyn homes.
The Dew Drop Inn serves drinks in Mason jars and has a down-home feel, which reminded the group, 10 cousins ranging in age from 23 to 40, of their ancestral home. They would drink and laugh, said one of Tamitha's aunts, Earnestine Keaton, catch up on jobs and marriages and "discuss things they wouldn't discuss with us."
Ms. Freeman, who had a new job at Aon in 2 World Trade Center, was the organizer, the one who would call the others to ask, "Are you coming?" She played the same role when the New York branch of the family headed south, making sure that everyone was on time and had a plane ticket.
Now, the North Carolina relatives are shuttling north, several carloads each weekend, to comfort Ms. Freeman's parents, sister, fiancé and 18-month-old son. The young ones would be helped, Mrs. Keaton said, by resuming their weekly ritual. "The thing I most want them to do is go back to the Dew Drop," she said. "To be together and talk is something they need."

9/11: The Reckoning