New York Times Portraits of Grief
HE KEPT 15 CAPTAINS HAPPY
Donald Foreman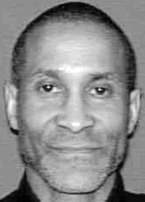 The picnic was intended for Port Authority police officers assigned to the PATH system. Technically, Officer Donald Foreman was assigned to the Holland Tunnel, but he was welcome anyway. Donald Foreman was always welcome.
He had spent 29 years with the Port Authority, working for many of those years as a captain's clerk, which meant he did a lot of the nuts-and-bolts administrative tasks for a superior. According to a plaque on a wall at the Holland Tunnel offices, he served 15 consecutive captains, according to his last, Robert Sbarra. "If he could work for 15 captains without anyone trying to remove him, he must have done his job extremely well."
But Mr. Foreman, 53, had a full life outside, with a large extended family and volunteer duties that included running the youth sports program for his Roman Catholic parish, Immaculate Conception, on Staten Island. He was also a strict vegetarian, but that hardly kept him from that picnic, a hamburger-and-frankfurter feast on the Jersey Shore.
"I do remember giving him French fries," recalled his companion, Cheryl Cooper-Foreman. "He loved French fries."
And Ms. Cooper-Foreman and Captain Sbarra both remember this: Donald Foreman playing basketball with kids young enough to be his grandchildren.

9/11: The Reckoning